Cursive and Cloud Nothings with Criteria
$18.00 - $20.00
Tickets At The Door
Doors 7:00pm!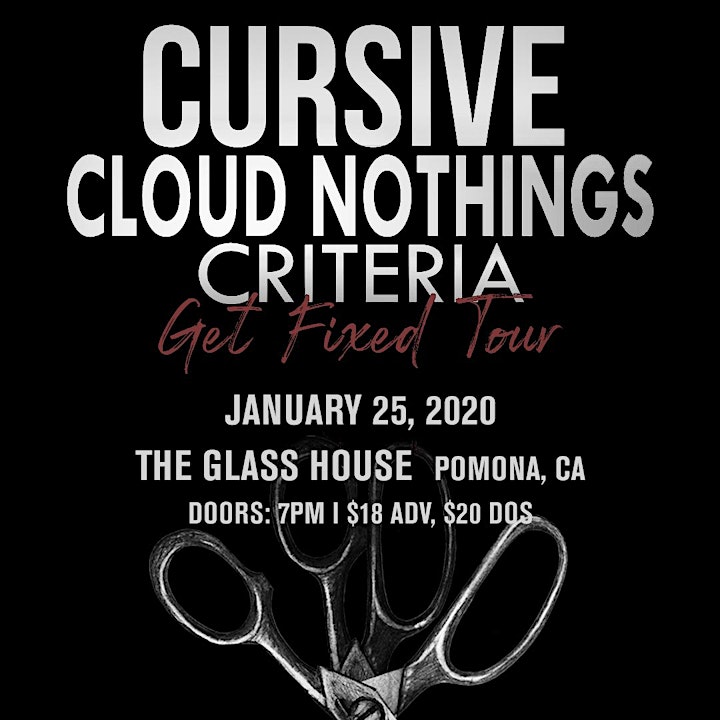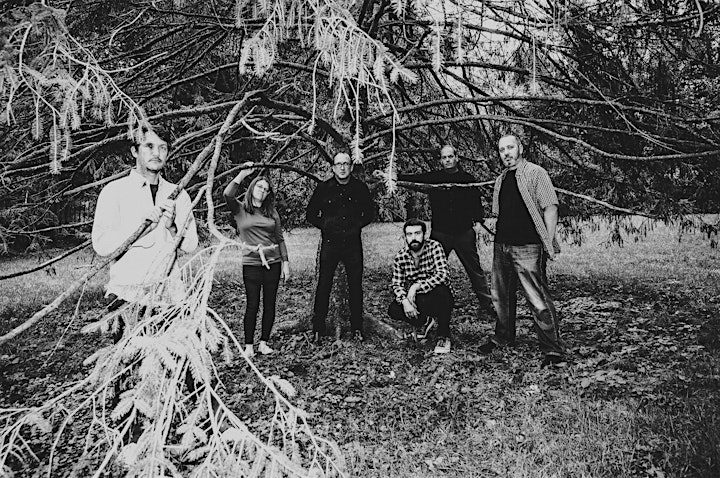 Over the past two decades, Cursive has become known for writing smart, tightly woven concept albums where frontman Tim Kasher turns his unflinching gaze on specific, oftentimes challenging themes, and examines them with an incisively brutal honesty. 2000's Domestica dealt with divorce; 2003's The Ugly Organ tackled art, sex, and relationships; 2006's Happy Hollow skewered organized religion; 2009's Mama, I'm Swollen grappled with the human condition and social morality; and 2012's I Am Gemini explored the battle between good and evil. But the band's remarkable eighth full-length, Vitriola, required a different approach — one less rigidly themed and more responsive as the band struggles with existentialism veering towards nihilism and despair; the ways in which society, much like a writer, creates and destroys; and an oncoming dystopia that feels eerily near at hand.
Cursive has naturally developed a pattern of releasing new music every three years, creating records not out of obligation, but need, with the mindset that each record could potentially be their last. 2015 came and went, however, and the band remained silent for their longest period to date. But the members of Cursive have remained busy with solo records, a movie (the Kasher-penned and directed No Resolution), and running businesses (the band collectively owns and operates hometown Omaha's mainstay bar/venue, O'Leaver's). The band even launched their own label, 15 Passenger, through which they're steadily reissuing their remastered back catalogue, as well as new albums by Kasher, Campdogzz, and David Bazan and Sean Lane. And like many others, the band members have been caught up in the inescapable state of confusion and instability that plagues their home country, and seems to grow more chaotic with each passing day.
Which brings us to 2018 and Vitriola. For the first time since Happy Hollow, the album reunites Kasher, guitarist/singer Ted Stevens and bassist Matt Maginn with founding drummer Clint Schnase, as well as co-producer Mike Mogis (Bright Eyes, M. Ward, Jenny Lewis) at ARC Studios in Omaha. They're joined by Patrick Newbery on keys (who's been a full-time member for years) and touring mainstay Megan Siebe on cello. Schnase and Maginn are in rare form, picking up right where they left off with a rhythmic lockstep of viscera-vibrating bass and toms, providing a foundation for Kasher and Stevens' intertwining guitars and Newbery and Siebe's cinematic flourishes. The album runs the sonic gamut between rich, resonant melodicism, Hitchcockian anxiety, and explosive catharsis — and no Cursive album would be complete without scream-along melodies and lyrics that, upon reflection, make for unlikely anthems.
There's a palpable unease that wells beneath Vitriola's simmering requiems and fist-shakers. Fiery opener "Free To Be or Not To Be You and Me" reflects the album's core: a search for meaning that keeps coming up empty, and finding the will to keep going despite the fear of a dark future. The album directs frustration and anger at not only modern society and the universe at large, but also inward towards ourselves. On "Under the Rainbow," disquiet boils into rage that indicts the complacency of the privileged classes; "Ghost Writer" has a catchy pulse that belies Kasher chastising himself for writing about writing; and "Noble Soldier/Dystopian Lament" is a haunting look at potential societal collapse that provides little in the way of hope but balances beauty and horror on the head of a pin.
Vitriola raises a stark question: is this it? Is everything simply broken, leaving us hopeless and nihilistic? Maybe not. There can be reassurance in commiseration, and the album is deeply relatable: Cursive may not be offering the answers, but there is hope in knowing you're not alone in the chaos.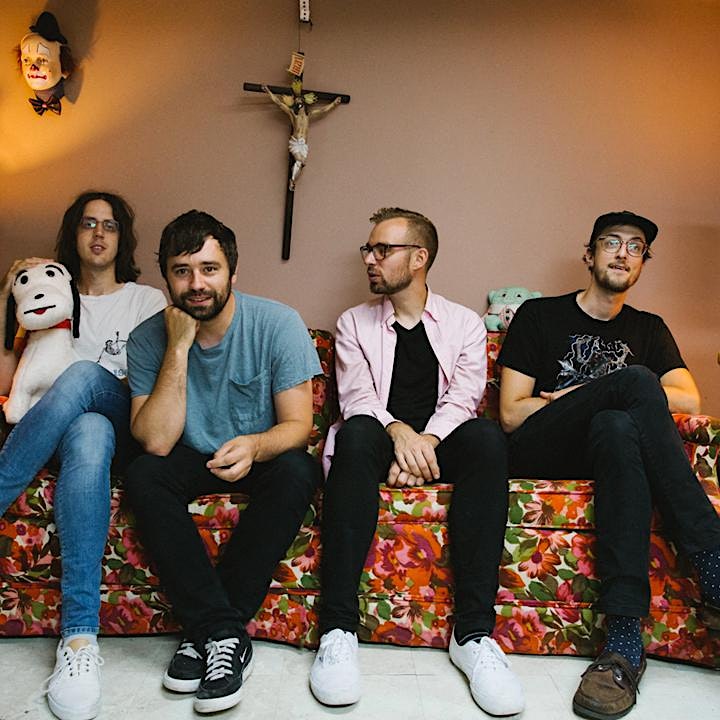 For a band that sticks to its impulses instead of trends, Cloud Nothings accumulates critical praise and loyal fans with the type of ease modern rock bands can only dream of. That's because the Cleveland four-piece is the byproduct of Dylan Baldi, a frontman whose melodic intuition and musical fervor are as innate as they are impressive. Baldi's early indie rock songs welcome pop warmly without sounding trite. His later alt-rock hooks are too busy criss-crossing guitar lines to overthink things. The urgency he writes with comes across in the vividness of his guitar. Since expanding his solo project into a proper band, Baldi has positioned Cloud Nothings as the torchbearers of the frenetic, visceral, and thundering rock of bands like The Wipers and Drive Like Jehu. It's all alternating resolves and anticipated breakdowns. And live, it's near impossible to dispute talent that palpable. Looking back, it makes sense how Cloud Nothings got here. At the age of 18, Baldi gained attention after a string of lo-fi songs he recorded in the comfort of his basement began circulating online. It landed him a spot on a buzzed-about show in Brooklyn where, in turn, he caught the eyes of Carpark. His music began its upward ascent immediately. In 2010, Carpark released Turning On, a retrospective combo of the band's debut EP and various 7" singles. Cloud Nothings unveiled their self-titled LP the following year, a record that showcased how crisp Baldi's hooks sound when given proper studio time. But what followed in 2012, their breakthrough LP Attack on Memory, paved a new path for the band. The album saw Baldi throw himself into his guitar while collaborating with the rest of his touring band—drummer Jayson Gerycz, bassist TJ Duke, and guitarist Joe Boyer—to create an aggressive, unrelenting, and throat-scratching album that captured not just their sound, but their collective raw energy. Cloud Nothings fleshed out that sound further on 2014's Here and Nowhere Else, this time as a trio after Boyer's departure. Even when Baldi, in a decision to feed his quiet fondness for pop, used 2017's Life Without Sound to showcase his melodic inclinations, he showed a continued growth in his songwriting skills. Cloud Nothings fold all of that forward momentum into their newest record, Last Building Burning. Just over half an hour in length, the album is a singular listen designed to mirror the experience of their live shows. Gerycz and Duke propel the rhythm section with their fastest speed to date. Baldi and guitarist Chris Brown reshape converging guitar parts into double-edged swords, reaching beyond power chords for instantly pleasing riffs that are urgent in delivery. Though the record touches on various sounds of the band's past—"Another Way Of Life" digs its toes into the harmonies of Life Without Sound and "On An Edge" recalls the blistering peaks of Here and Nowhere Else—it showcases how untouchable the band has become. Cloud Nothings are a permanent staple of what rock music should sound like: gritty, caustic, and tireless. In that, almost a decade into their career, Cloud Nothings have become a reference point for budding rock acts while perpetually looking to outdo themselves as they go.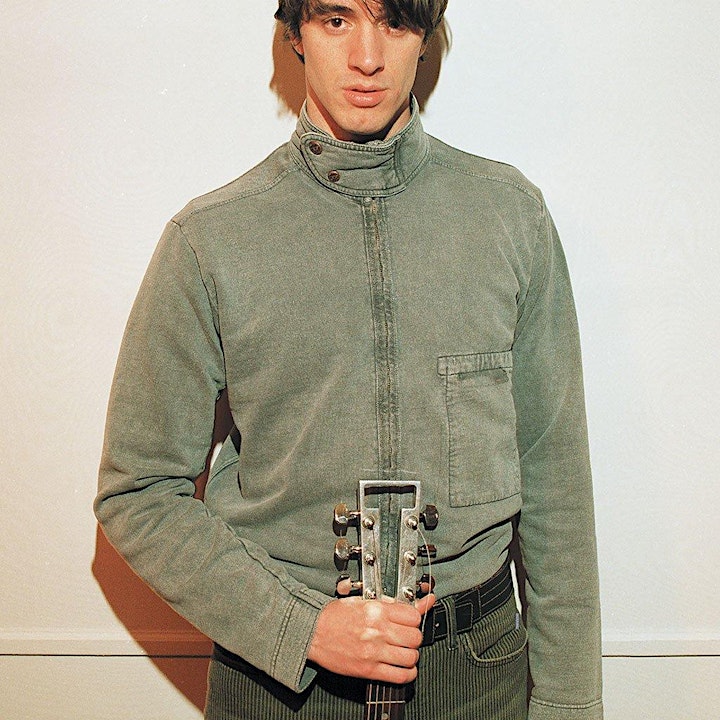 Venue Information:
The Glass House
200 West 2nd St

Pomona, CA, 91766